Has she been in Canada and what's her connection/involvement in the latest Trudeau sex scandal?   Just askin'.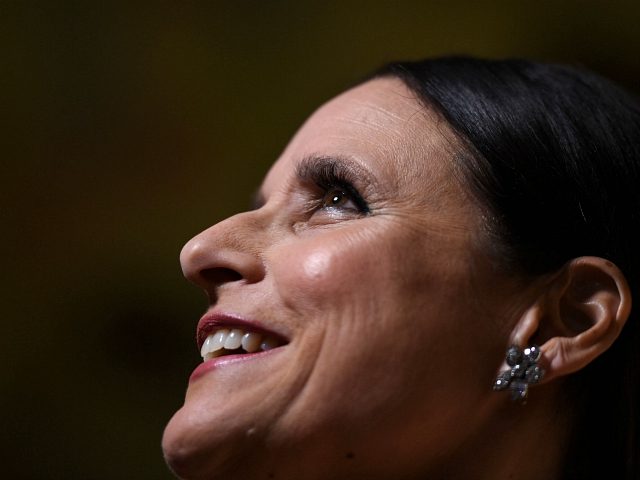 "Elaine"? 
Louis-Dreyfus supported Al Gore, Obama. Hillary and Al Franken. This is a pluperfect nut job running loose around America.  She rejected the Keystone XL pipeline because she prefers to walk everywhere.  She can't swim but wants to Heal the Bay. She is defending oil and gas with the Natural Resources Defense Council, and want's more land for roads, bridges and highways with the Trust for Public Land and favors clean water for Los Angeles.
In her acceptance speech at the 2017 Screen Actors Guild Awards, she denounced President Donald Trump and  Trump's executive order of travel ban as "un-American," and said, "My father fled religious persecution in Nazi-occupied France" without realizing she was supporting Hezbollah and Hamas and their hate for Israel by denouncing the travel ban. Her father was Jewish as was her grandmother and grandfather. It's hard to find people dumber than Louis-Dreyfus. .