What's going on here?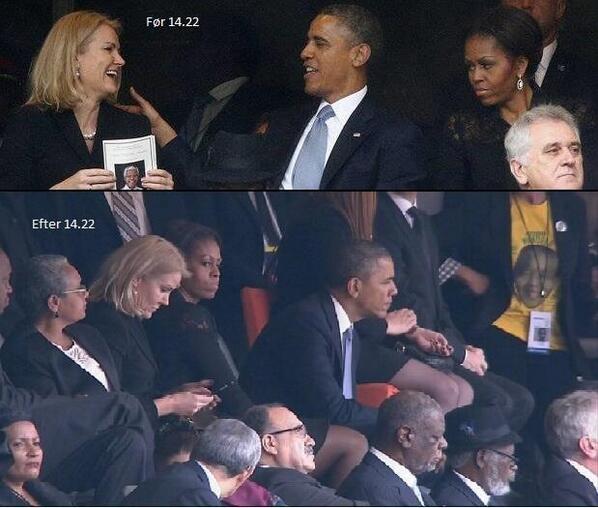 Looks can't kill, right and a bit of Danish between Michelle and Barack looks like it got back on track after the Obama "triple selfie" with David Cameron and
Danish PM Helle Thorning-Schmidt. No biggie. Three important leaders having a bit of a plain old friendly moment.
Hits: 12