There are four really troublesome places where the election is questionable. Pennsylvania, Georgia, Michigan and Wisconsin. All four are Democrat Bastions where the Democrats control just about everything so president Trump will have a hard time prevailing in those places.
At the Supreme Court the re-election fraud cases will be assigned to  a Justice (judge) who has been assigned to the area in which that state is located.
Here are the districts assigned to various Justices of the Supreme Court.
PA is Alito – Nominated By George H.W. Bush in 1990.
Georgia is Gorsuch Nominated By President Trump.
Michigan is Kavanaugh, Nominated by President Trump.
Wisconsin is Barrett, Nominated by President Trump.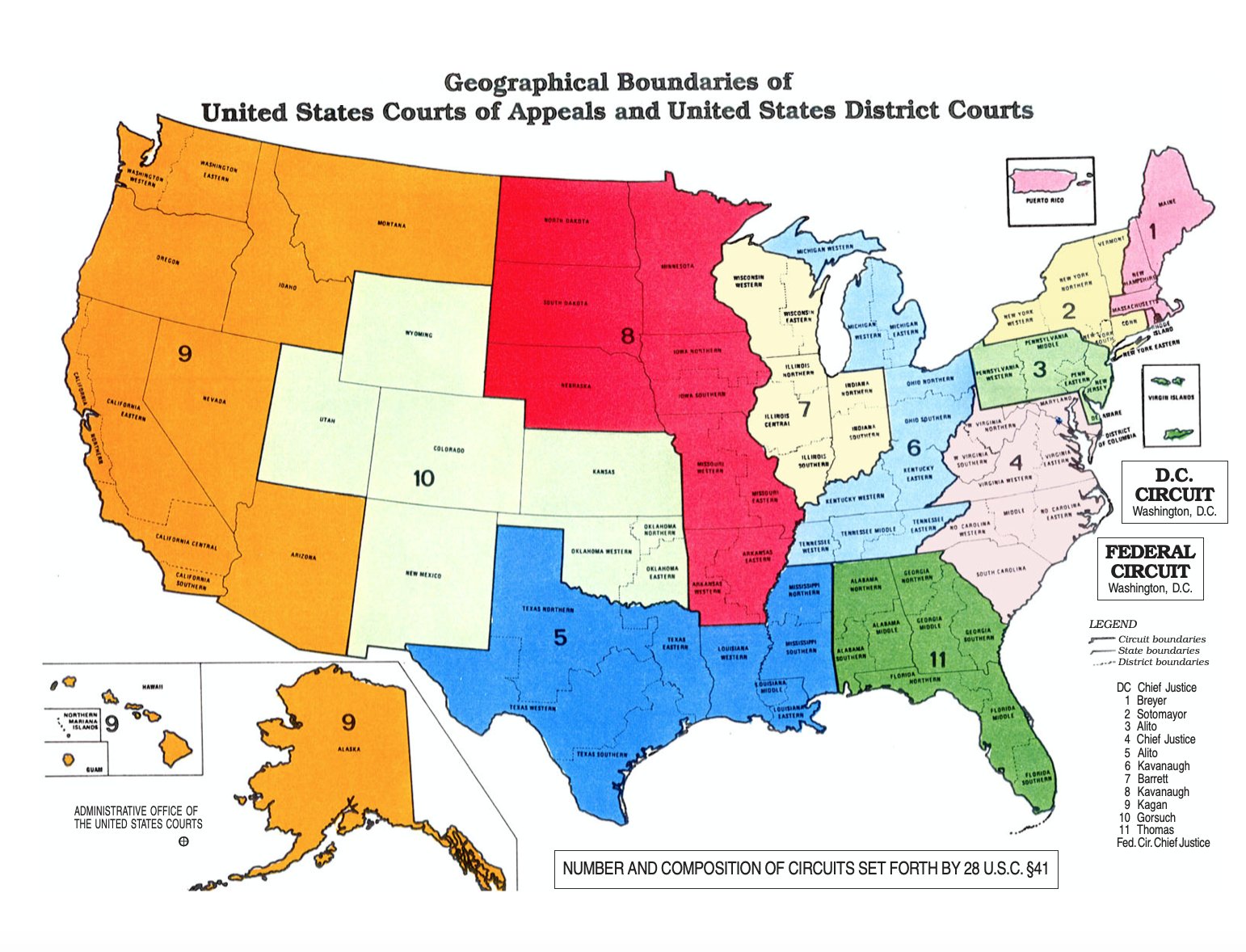 Will Trump win this epic battle? We certainly hope so because he won the election but the attempt to steal it from him and from the people who voted for him is still going on. Outsiders have no information about the actual evidence that's been uncovered. We hope it's sufficient to make certain justice is done.
Hits: 3